The Can-Am Spyder is a thrilling and innovative three-wheel motorcycle that combines the freedom of riding a motorcycle with the added stability and security of having two front wheels. Designed for adventure seekers and adrenaline enthusiasts the Can-Am Spyder delivers a unique riding experience unlike any other vehicle on the road. 
With its sleek and stylish design the Can-Am Spyder turns heads wherever it goes. Its cutting-edge features including its distinctive Y-frame design and bold bodywork exude a sense of power and performance. The Spyder offers a comfortable and ergonomic riding position with ample legroom and adjustable handlebars to accommodate riders of all sizes. 
When buying from On a Hill Garage you can have confidence in the quality and reliability of our Can-Am Spyder motorcycles. We thoroughly inspect and service each vehicle to ensure it meets our high standards and offer after-sales support and maintenance services to keep your Spyder running smoothly for years to come.
The Can-Am Spyder is powered by a range of potent engines offering exceptional performance and acceleration. From the base model's energetic 900cc Rotax engine to the beastly 1330cc Rotax ACE engine on higher-end models the Spyder delivers exhilarating power and speed. The advanced suspension system ensures a smooth and comfortable ride while the responsive braking system offers reliable stopping power.
One notable feature of the Can-Am Spyder is its advanced stability system which provides added confidence and control on the road. The three-wheel configuration allows for enhanced stability particularly during low-speed maneuvering and cornering. This makes it a great option for riders who may be less experienced or who prefer a more secure ride.
LOOKING FOR PARTS FOR YOUR CAN-AM SPYDER?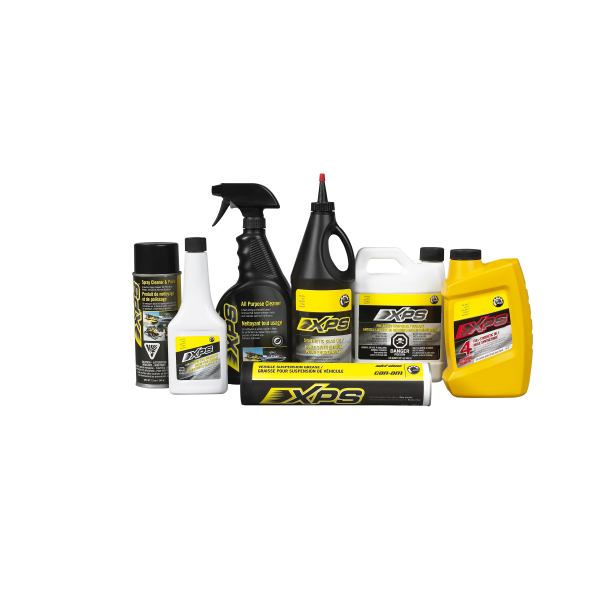 Look no further than OHG Quads, our sister website.
We offer a wide range of authentic OEM parts for Can-Am Spyder models, from engine components to body parts. Our user-friendly interface, secure payment options, and reliable shipping services make shopping for Can-Am Spyder parts on OHG Quads a hassle-free experience. Trust us to provide you with top-quality parts that are guaranteed to fit your Can-Am Spyder perfectly.

Start browsing today and enhance your Spyder's performance with genuine OEM parts from OHG Quads.